Saturday 13 October 2018 @ Leeds (West Workshire)
10am-3pm
The College of Animal Welfare / Campus Vets and Pets
Topcliffe Close, Capitol Park, Tingley, Leeds, West Yorkshire WF3 1DR
FREE ENTRY
'Careers with Animals Day' is a fantastic, fun and free event organised by The College of Animal Welfare.
If you want to work with animals and are looking to find out how you can make it happen, this really is an event not to be missed! With a mixture of both local and national exhibitors, you will leave with plenty of ideas and inspiration; what you then do with it is up to you!
Further details on the 2018 event (Saturday 13 October) will be available shortly.
Exhibitors (2018)
You can see a list of exhibitors below who will all be attending the event this year!
The College of Animal Welfare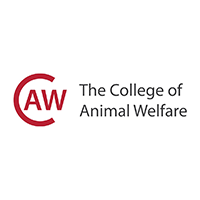 The College of Animal Welfare was established in 1989, with the vision to use education to help tackle animal welfare issues and the problem of unwanted and abandoned animals. Today, the College has centres in Cambridgeshire, Hertfordshire, Yorkshire and Scotland and specialises in training in the land-based sector. We strongly believe that education and training is the key to raising standards of animal welfare.
Royal Veterinary College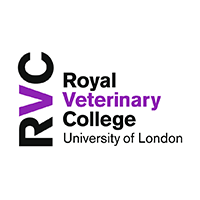 Founded in 1791, the Royal Veterinary College (RVC), University of London is one of the world's leading veterinary and biological science institutions, renowned for pioneering approaches to teaching, research and cutting edge clinical provision. Based in central London (Camden) and Hertfordshire (575-acre site), its two campuses offer a friendly and supportive environment with state-of-the-art facilities for its 1,700 students.
The British Racing School

At The British Racing School, we provide Apprenticeships for young people wishing to start their careers in the exciting industry of Horse Racing. All training takes place in our state of the art facilities located in Newmarket, Suffolk. On completion of the residential element of the course, our trainees are guaranteed work placements with Racehorse Trainers located all over the UK. There are plenty of opportunities in a racing yard: Assistant Trainer, Head Lad, Jockey and Work Rider to name but a few. With prospects of career progression and world travel coupled with the thrill of riding a thoroughbred, Racing is a career like no other. Check out more at www.brs.org.uk.
Medivet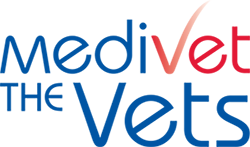 We began in 1987 with one man's dream to offer the highest standard of veterinary care – 24 hours a day, 365 days a year.  Thirty years have passed and now, with over 250 practices and more than 600 vets, we've grown to share the Medivet values of everyday exceptional care and trust.  Our mission is a very simple one: to treat our clients and their pets like members of our family and become the nation's favourite vet!
RSPCA (Leeds, Wakefield & District Branch)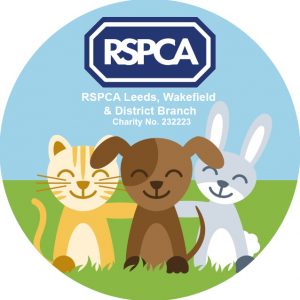 We are the local rehabilitating and rehoming centre for the Leeds, Wakefield & District Branch.  We look after and care for dogs, cats & rabbits and help find them their forever home.
Bishop Burton College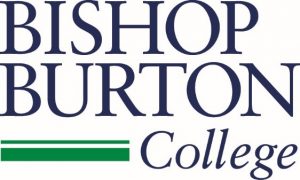 Bishop Burton College is one of the leading land based colleges in the country and was named 'Outstanding BTEC College of the Year' 2017. With world-class facilities, expert teaching and learning, a supportive environment and a vibrant social life, there is nowhere better to launch a career in your chosen subject area. We offer a range of hands on vocational courses in subjects such as Canine behaviour, equine, animal management, agriculture and environmental studies to name but a few. We also offer distance learning and short courses from entry level through to a master's degree.
Dogs Trust

Dogs Trust care for over 15,000 dogs in our centres every year – we are aware that dogs are given up to us because they have developed behaviours that their owners find difficult to live with.    Dog School's experienced trainers aim to provide high quality, welfare friendly advice on dog training and behaviour during our fun, educational classes. We want to help dog owners to form a life-long bond with their dogs, have a good understanding of the behaviour of their dog and prevent problem behaviours.  Dog School is one of the largest employers of dog trainers in the UK.
Hydro Paws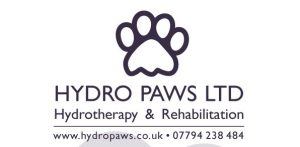 Hydro Paws Ltd is the leading small animal hydrotherapy and rehabilitation centre in the area. Our NARCH registered hydrotherapists specialise in rehabilitation sessions and management of long term conditions. Hydro Paws Ltd comprises of hydrotherapy pool and underwater treadmill, working alongside veterinary surgeons and physiotherapists to ensure the best possible outcomes for all the animals in our care.
Torrington Orthopaedics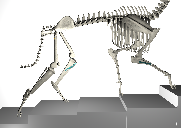 We are a single discipline Referral service, allowing us to focus all of our attention on the management of Orthopaedic and Spinal conditions. This means that every one of the staff members here have honed their skills and understanding of orthopaedic disease, the orthopaedic patient and his or her needs…   All patients are different and our approach will always reflect this awareness of the needs of each patient as an individual living being with a unique set of desires and requirements to lead a life that is fulfilling to them.
What people thought of CWAD 2017
The 2017 event at Leeds attracted over 350 visitors, all coming together with a shared passion for animals and an eagerness to make them part of their working life.
"Really informative, lots of information on lots of different animal careers all under one roof."
"Brilliant day – I have gained so much information."
"We've left feeling excited and inspired!"
"It's been a brilliant day. Helped me focus on how to get started with a career"