Saturday 30 March 2019  @ Huntingdon (Cambridgeshire)
The College of Animal Welfare
Headland House, Chord Business Park, London Road, Godmanchester, Cambridgeshire, PE29 2BQ
FREE ENTRY – 10am-3pm
'Careers with Animals Day' is a free annual event set up by The College of Animal Welfare that has been running for over 25 years! Whether you are still at school, are looking for a career change or are already working with animals and looking at other options, there is something for you!
Listen to careers talks and speak to the professionals who have 'been there, done that and got the t-shirt!'
Exhibitors (2019)
Below is a list of the confirmed exhibitors attending Careers With Animals Day 2019.
African Conservation Experience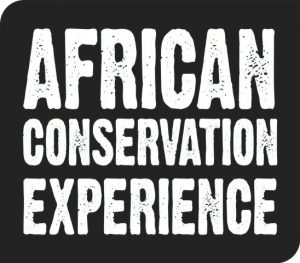 Looking to gain valuable experience with wildlife? Whether you're learning to track elephants across the wilderness, giving an orphaned rhino calf her afternoon feed, or racing into the bush to help a wounded giraffe – as a conservation volunteer in Africa you'll get hands-on in the fight to save the continent's enchanting wildlife.
Helping you towards your life and career goals, at African Conservation Experience we give people with a passion for wildlife the chance to volunteer with animals in Africa. We are driven by the desire to support and enable worthwhile wildlife conservation work and create worldwide ambassadors for conservation. To accomplish this mission, we provide each traveller with a vital role to play in the story of wildlife conservation.
Animals at Home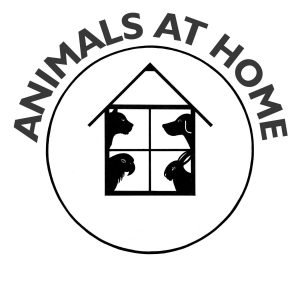 Animals at Home is the UK's leading national pet care company; offering animal care services throughout the UK from franchised branches. Working from a DEFRA Approved animal ambulance / pet transport vehicle, pet carer business owners carry out daily animal care duties for their clients and pet transport for owners, local vets or nationally for pet relocation and further travel through airports and ports.
Animals at Home are now recruiting new franchisees to become business owner operators within the pet care industry. A full structured training and support package is included in the franchise territory purchase. www.animalsathome.co.uk.
Animal Therapy Centre (Moulton College)

The Animal Therapy Centre is based at Moulton College in Northamptonshire; it is a specialised centre offering Grooming, Physiotherapy and Hydrotherapy for small animals. They have a specially designed pool and underwater treadmills and are members of the Canine Hydrotherapy Association. The grooming centre offer a professional service, from breed standard grooms to easily maintained pet trims on all breeds of dogs and cats.
British Horse Society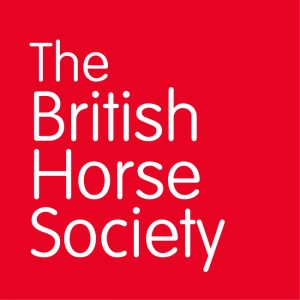 A career in the equine industry can be very rewarding and lead to extraordinary experiences.
Whatever your career aspirations; caring for horses, riding professionally or coaching the next generation, there's a pathway for you.
Our world-leading BHS Equine Excellence Pathway offers you the opportunity to progress your career and learn practical, real-world skills within a structured platform. As part of your journey we're here to guide, advise and support you through every stage of your development.
BVNA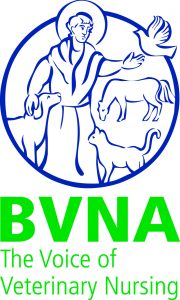 BVNA is the national representative body for veterinary nurses in the UK. The aim of the British Veterinary Nursing Association is to promote animal health and welfare through the ongoing development of professional excellence in veterinary nursing.
The College of Animal Welfare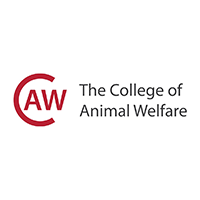 The College of Animal Welfare was established in 1998, with the vision to use education to help tackle animal welfare issues and the problem of unwanted and abandoned animals. Today the College has centres in Cambridgeshire, Hertfordshire, Yorkshire and Scotland and specialises in training in the land-based sector. We strongly believe that education and training is the key to raising standards of animal welfare.
Cromwell Veterinary Group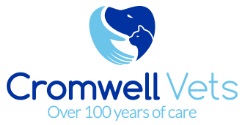 Cromwell Vets, Cambridgeshire's Vets for over 100 years. Our main hospital, with its 24 hour emergency service is based in Huntingdon. We also have five local surgeries in and around the surrounding area. We are a training practice enabling us to offer student veterinary nurse's placements in practice.
Dogs Trust Dog School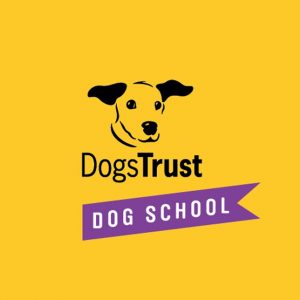 Dog School offer fun, positive training sessions for puppies, adolescent and adult dogs, based on the best scientific knowledge currently available. We know how important the bond with your four-legged friend is and our aim is to get you off to the right start with your dog's training, so you and your dog can enjoy life together.
We believe in teaching you how to allow your dog to make good choices about their own behaviour. Our classes aim to provide skills that are relevant to the real world and give you the understanding to continue training outside of classes.
1st Military Working Dogs

British Army Dog Handlers are a vital part of our military operations, supporting our soldiers and protecting them from harm. Now 1st Military Working Dog Regiment is looking for talented reservists to work with our highly intelligent dogs, at home and abroad.
You don't need lots of qualifications to join us. As an Army Dog Handler, you can make a difference, to yourself, to us, and to them. We will give you knowledge, opportunities and experience that you won't get anywhere else, and if that wasn't enough, you'll get financial incentives and paid as you do it.
Mayhew Animal Home

Mayhew is one of the most effective animal welfare organisations in London, helping thousands of dogs and cats to escape a life of abandonment, cruelty and neglect each year. Our Vision is a society where animals are treated and cared for with respect. Our mission is helping animals gain a better quality of life by delivering a range of community based animal care, education and welfare projects. We take in and care for unwanted and abused animals and re-home them with responsible and caring owners. Prevent unwanted animals through neutering initiatives and community animal care projects. Promote respect and compassion for animals through hands-on work, campaigns and education programmes.
Northland Vets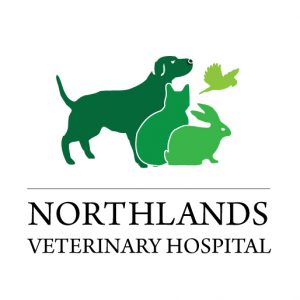 Northlands veterinary group consists of 8 clinics throughout Northamptonshire. We employ approx. 80 members of staff comprising of vets, nurse, VCA's, receptionists, managers and cleaners. We offer a number of services including ultrasonography, radiography, orthopaedic surgery, dentistry, blood testing and laser therapy. We also have a large number of qualified veterinary nurses who offer consults for flea/worm advice, nutrition, behaviour, senior pets and overweight pets. We also run puppy classes for our newest members.
There is 24hr emergency service held within our Kettering branch where our friendly, experienced vets and nurses are available to help and advice throughout the night and at weekends.
Nottingham Trent University

Nottingham Trent University's Brackenhurst Campus offers HE courses in Animal and Zoo Biology; Vet Nursing; Wildlife Conservation; Ecology; Equine subjects; Geography and Food Manufacturing. Set in a beautiful 200 hectare campus our facilities include an animal unit, a farm, ancient woodland, a bird hide and industry standard equipment. Students can live on campus in modern ensuite accommodation.
Students without the correct entry requirements for a degree can study an Access to Higher Education course specialising in Animal subjects, or a Further Education Extended Diploma in a relevant subject.
Oyster Worldwide

Oyster Worldwide is a gap year and responsible travel specialist organising worthwhile and exciting volunteering or paid work projects in one of 18 destinations, lasting between 1 and 52 weeks. Whether you are interested in animal welfare, working with children, medical or veterinary internships, becoming a ski instructor or working abroad Oyster is sure to have something to suit you. If you are considering a gap year or just want to find out more come by and chat with us about the different programmes we offer and the benefits of a gap year.
RVC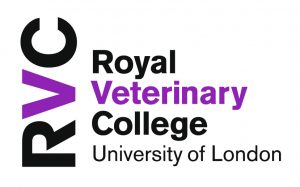 Founded in 1791, the Royal Veterinary College (RVC), University of London is one of the world's leading veterinary and biological science institutions, renowned for pioneering approaches to teaching, research and cutting edge clinical provision.
Based in central London (Camden) and Hertfordshire (575-acre site), its two campuses offer a friendly and supportive environment with state-of-the-art facilities for its 1,700 students.
Shepreth Wildlife Park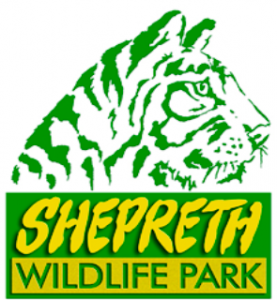 Shepreth Wildlife Park offers volunteer placements to students looking to gain experience in a wildlife park setting.  Home to a wide species of animals, many part of breeding programmes, students can experience a working environment and learn from the experienced keeping staff.
World Horse Welfare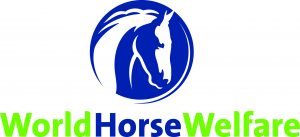 We are an international horse charity that improves the lives of horses in the UK and around the world through education, campaigning, and hands-on-care.
We are Britain's largest horse rescue and rehoming charity, with four Rescue and Rehoming Centres nationwide and a network of field officers that investigate welfare concerns reported by the public. We currently have more than 1,800 horses and ponies out in loving homes across the country and there are more than 100 horses and ponies currently available for rehoming. A range of these have been trained in carriage driving with the potential to go on to compete with their rehomer.
Careers talks will take place during the day.
What people thought of CWAD 2018
The 2018 event at Huntingdon attracted 500 visitors, all coming together with a shared passion for animals and an eagerness to make them part of their working life.
"Great opportunity to find out information, plenty of people to talk to and very well organised. Good range of organisations represented. Thank you for what could be a life-changing experience."
"Fantastic talks with a range of information and expert advice on all aspects of vet nursing as a career and entry options available. Thank you!"
"Really enjoyed the day and I found out a lot of useful information"