Saturday 30 March 2019  @ Huntingdon (Cambridgeshire)
The College of Animal Welfare
Headland House, Chord Business Park, London Road, Godmanchester, Cambridgeshire, PE29 2BQ
FREE ENTRY – 10am-3pm
'Careers with Animals Day' is a free annual event set up by The College of Animal Welfare that has been running for over 25 years! Whether you are still at school, are looking for a career change or are already working with animals and looking at other options, there is something for you!
Listen to careers talks and speak to the professionals who have 'been there, done that and got the t-shirt!'
Exhibitors (2019)
Below is a list of the confirmed exhibitors attending Careers With Animals Day 2019.
Animals at Home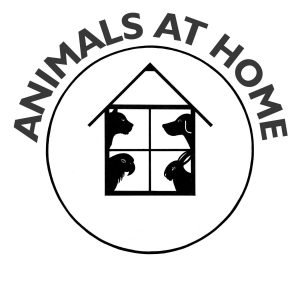 Animals at Home is the UK's leading national pet care company; offering animal care services throughout the UK from franchised branches. Working from a DEFRA Approved animal ambulance / pet transport vehicle, pet carer business owners carry out daily animal care duties for their clients and pet transport for owners, local vets or nationally for pet relocation and further travel through airports and ports.
Animals at Home are now recruiting new franchisees to become business owner operators within the pet care industry. A full structured training and support package is included in the franchise territory purchase. www.animalsathome.co.uk.
British Horse Society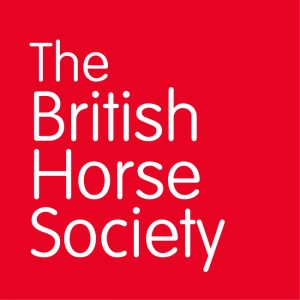 A career in the equine industry can be very rewarding and lead to extraordinary experiences.
Whatever your career aspirations; caring for horses, riding professionally or coaching the next generation, there's a pathway for you.
Our world-leading BHS Equine Excellence Pathway offers you the opportunity to progress your career and learn practical, real-world skills within a structured platform. As part of your journey we're here to guide, advise and support you through every stage of your development.
Cromwell Veterinary Group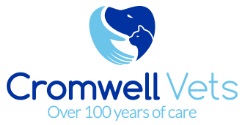 Cromwell Vets, Cambridgeshire's Vets for over 100 years. Our main hospital, with its 24 hour emergency service is based in Huntingdon. We also have five local surgeries in and around the surrounding area. We are a training practice enabling us to offer student veterinary nurse's placements in practice.
Dogs Trust Dog School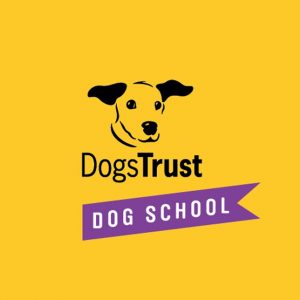 Dog School offer fun, positive training sessions for puppies, adolescent and adult dogs, based on the best scientific knowledge currently available. We know how important the bond with your four-legged friend is and our aim is to get you off to the right start with your dog's training, so you and your dog can enjoy life together.
We believe in teaching you how to allow your dog to make good choices about their own behaviour. Our classes aim to provide skills that are relevant to the real world and give you the understanding to continue training outside of classes.
1st Military Working Dogs

British Army Dog Handlers are a vital part of our military operations, supporting our soldiers and protecting them from harm. Now 1st Military Working Dog Regiment is looking for talented reservists to work with our highly intelligent dogs, at home and abroad.
You don't need lots of qualifications to join us. As an Army Dog Handler, you can make a difference, to yourself, to us, and to them. We will give you knowledge, opportunities and experience that you won't get anywhere else, and if that wasn't enough, you'll get financial incentives and paid as you do it.
Nottingham Trent University

Nottingham Trent University's Brackenhurst Campus offers HE courses in Animal and Zoo Biology; Vet Nursing; Wildlife Conservation; Ecology; Equine subjects; Geography and Food Manufacturing. Set in a beautiful 200 hectare campus our facilities include an animal unit, a farm, ancient woodland, a bird hide and industry standard equipment. Students can live on campus in modern ensuite accommodation.
Students without the correct entry requirements for a degree can study an Access to Higher Education course specialising in Animal subjects, or a Further Education Extended Diploma in a relevant subject.
Oyster Worldwide

Oyster Worldwide is a gap year and responsible travel specialist organising worthwhile and exciting volunteering or paid work projects in one of 18 destinations, lasting between 1 and 52 weeks. Whether you are interested in animal welfare, working with children, medical or veterinary internships, becoming a ski instructor or working abroad Oyster is sure to have something to suit you. If you are considering a gap year or just want to find out more come by and chat with us about the different programmes we offer and the benefits of a gap year.
RVC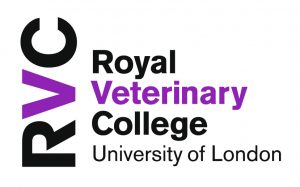 Founded in 1791, the Royal Veterinary College (RVC), University of London is one of the world's leading veterinary and biological science institutions, renowned for pioneering approaches to teaching, research and cutting edge clinical provision.
Based in central London (Camden) and Hertfordshire (575-acre site), its two campuses offer a friendly and supportive environment with state-of-the-art facilities for its 1,700 students.
Shepreth Wildlife Park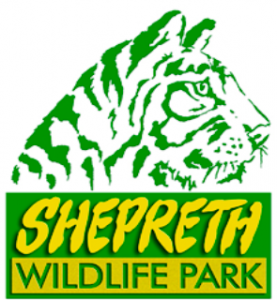 Shepreth Wildlife Park offers volunteer placements to students looking to gain experience in a wildlife park setting.  Home to a wide species of animals, many part of breeding programmes, students can experience a working environment and learn from the experienced keeping staff.
VetSkill

We are an Awarding Organisation, recognised by Ofqual (England) and CCEA (Northern Ireland). Our aim is to be the leading Awarding Organisation within the veterinary and animal care sector. In 2016, we were authorised by the Veterinary Medicines Directorate (VMD) as a regulatory body to maintain a Register for Suitably Qualified Persons (SQPs). In 2018 we received provisional approval from the Royal College of Veterinary Surgeons (RCVS) for our Level 3 Diploma in Veterinary Nursing (Companion Animal).
Careers talks will take place during the day.
What people thought of CWAD 2018
The 2018 event at Huntingdon attracted 500 visitors, all coming together with a shared passion for animals and an eagerness to make them part of their working life.
"Great opportunity to find out information, plenty of people to talk to and very well organised. Good range of organisations represented. Thank you for what could be a life-changing experience."
"Fantastic talks with a range of information and expert advice on all aspects of vet nursing as a career and entry options available. Thank you!"
"Really enjoyed the day and I found out a lot of useful information"