Saturday 5 October 2019 @ Leeds (West Yorkshire)
10am-3pm
The College of Animal Welfare / Campus Vets and Pets
Topcliffe Close, Capitol Park, Tingley, Leeds, West Yorkshire WF3 1DR
FREE ENTRY
'Careers with Animals Day' is a fantastic, fun and free event organised by The College of Animal Welfare.
If you want to work with animals and are looking to find out how you can make it happen, this really is an event not to be missed! With a mixture of both local and national exhibitors, you will leave with plenty of ideas and inspiration; what you then do with it is up to you!
Exhibitors (2019)
Below is a list of confirmed exhibitors for the 2019 event.
A-Law (UK Centre for Animal Law)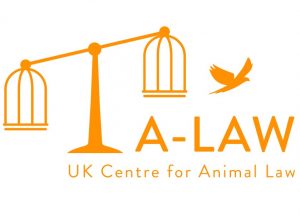 The UK Centre for Animal Law (A-law) is a legal education charity that brings together lawyers and others interested in animal protection law to share experience and to harness expertise for the benefit of animals. Through our work, we are able to increase the legal capacity of the animal protection community to be better able to use the law to protect animals and increase the depth of understanding of animal law amongst the UK legal community. An important part of our work is student outreach and the promotion of the discipline of animal protection law at universities throughout the UK.
Abbey House Veterinary Hospital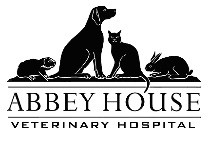 Abbey House is a veterinary group in West Yorkshire which includes a Veterinary Hospital, the emergency service – Leeds Emergency Vets, and a referral service in Morley. We also have 4 local branch practices dealing with first opinion work as well as referral rabbit appointments at Kippax and Croft House. All the practices are inspected and accredited by the RCVS. The hospital in Morley achieved the highest level – Small Animal Vet. Hospital and Emergency Service Clinic. Morley, Kippax, Cleckheaton and Croft House are also listed Training Practices for Veterinary nurse training. The hospital is accredited by the ISFM as a Cat Friendly Clinic. All the branches have modern facilities with the hospital having separate dog and cat prep rooms, separate cat, rabbit and dog wards, 2 isolation wards, an ICU ward, 4 operating theatres, a dental theatre, 2 x-ray units, on site CT scanner and a large laboratory. We also have a specialist Oncology suite / theatre / ward. There are 9 vets and a physiotherapist providing a referral service in many areas for those more advanced cased. Commitment to staff personal and professional development is at the heart of what we do to ensure the highest standards of care for you and your pets.
Askham Bryan College

Specialist Land-based college offering courses from Entry level to level 6 (BSc). Unique opportunities for students are afforded by the licensed zoo (wildlife park) on the premises which include project work, interactions with customers and other industry realistic experiences. Wide range of animals on site including mammals, aquatics, paddock stock, avian and invertebrates. Courses including Animal, Equine, Agriculture, Sport and Engineering available at York site. Animal Management courses can also be accessed via our Wakefield and Saltaire Sites.
Calder Vets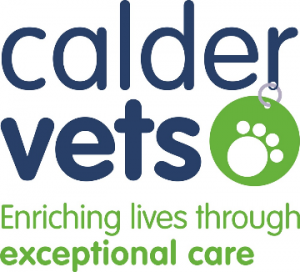 Here at Calder Vets we are dedicated to the training and development of all our team members, whether that's Veterinary Surgeons, Veterinary Nurse's, Animal Care Assistants or Receptionists. We have many years' experience as a training practice for both Graduate Veterinary Surgeons and Veterinary Nurses.
Our team members will be available to discuss what it's really like working in the veterinary industry. You'll be able to ask them any questions you may have, as well as testing how steady your hands are for assisting during surgery, on our buzz wire game!
Dogs Trust Dogs School

Dogs Trust Dog School's experienced trainers provide high quality and welfare friendly advice on dog training and behaviour during our fun and educational classes.
1st Military Working Dogs

British Army Dog Handlers are a vital part of our military operations, supporting our soldiers and protecting them from harm. Now 1st Military Working Dog Regiment is looking for talented reservists to work with our highly intelligent dogs, at home and abroad. You don't need lots of qualifications to join us. As an Army Dog Handler, you can make a difference, to yourself, to us, and to them. We will give you knowledge, opportunities and experience that you won't get anywhere else, and if that wasn't enough, you'll get financial incentives and paid as you do it.
Friends of Baxter Animal Care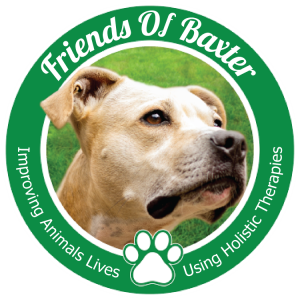 Friends Of Baxter Animal Care offers a range of holistic complementary therapy treatments and a small but growing number of popular training courses/ workshops. We also provide voluntary opportunities for our students to offer Reiki, in particular, to various types of animals in sanctuaries, rescues and rehabilitation centres where we see them eagerly enjoying their therapy sessions and we receive wonderful feedback from the staff regarding the benefits observed in the animals.
To find out more about our treatments and training, as well as our future plans and opportunities please come along to our stand and bring your pet for a free Reiki taster session.

Hydro Paws
Hydro Paws Ltd is an award winning small animal hydrotherapy and rehabilitation centre based in Morley, West Yorkshire. It is the leading rehabilitation centre in the area, working solely on veterinary referral to help return animals to function following long term illness or surgery. Working as part of a multidisciplinary team with other leading veterinary professionals in all areas of expertise to ensure the best outcome for your pet.
KL Falconry
Providing Knowledge and Experience in the Art of Falconry, KL Falconry is a mobile Falconry Business in West Yorkshire.  Providing private encounters, educational visits and static events, we enable people to experience the agility, complexity and beauty of birds of prey up close.  Consistently pushing education, conservation and preservation, KL Falconry are persistent in our approach to ensuring our animals are priority; combining enrichment, stimulation and regular flying enables our hawks and owls (and beautiful dog!) to thrive in an environment bespoke to the needs of each species.  Get in touch with Kira for more information!
Myerscough College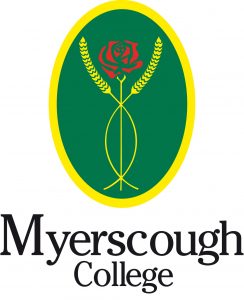 We are one of the UK's largest land-based colleges offering Further Education (16+), Higher Education (18+), short courses, work-based training and online delivery in many different subject areas. We offer many courses in animal care, equine studies, veterinary nursing and agriculture livestock science.
Nottingham Trent University 

Brackenhurst College is set in stunning countryside just a bus ride away from Nottingham city centre. Part of Nottingham Trent University you get all the perks of being part of a big university, and all the comforts of a friendly college. Covering animal, agriculture, equine and wildlife subjects we offer college courses alongside our degree courses. All taught by our skilled, experienced and supportive staff. Facilities include an animal unit, equestrian centre, laboratories, library and gardens and fields that are overflowing with plants and wildlife. We look forward to talking to you about options to come and join us.
Paragon Referrals

Paragon Veterinary Referrals is a brand new, state-of-the-art multi-disciplinary referral centre, based in Wakefield. We provide the highest level of care for small animals, referred to us by veterinary surgeons across the UK. We are incredibly proud of our highly skilled and dedicated team, who work together to provide the very highest quality of care for all our patients. We are committed to supporting our employees ongoing development and encouraging further and advance qualifications. Becky the Operations Co-ordinator & Sam the Deputy Nursing Manager will be available to discuss what it's really like working in the veterinary referral industry. You'll be able to ask them any questions you may have.
Pets at Home and The Groom Room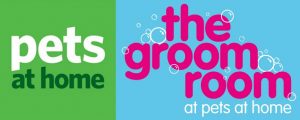 Pets at Home was voted 5th in the Great Place to Work (Best Large Workplaces) awards 2018, and Number 15 in Europe in 2017! We have over 445 stores and over 310 Groom Rooms and are the UK's number one pet care retailer. Our business is fast-paced, innovative and fun and it's our people that make the difference.
RSPCA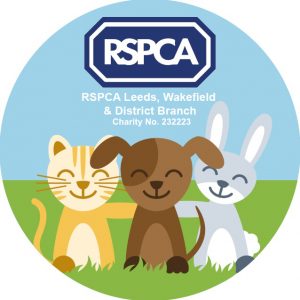 The RSPCA Leeds, Wakefield and District Branch provides a safe haven in which abused, neglected, and abandoned animals can be cared for, socialised and rehabilitated before they are found a new home. The branch can provide accommodation for 15 dogs, 30 cats and 8 rabbits at any one time.
Students of Nature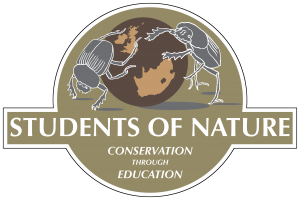 Ready for your next adventure? Students of Nature provide tailor-made group educational wildlife and conservation experiences for our learners, over in South Africa, where they can study to complete a range of wildlife skills and qualifications to further their wildlife educations. We create exciting wildlife opportunities for our students of nature, such as marine research, large mammal monitoring, bird ringing, cultural experiences, sleep outs under the stars, animal tracking, animal behaviour, conservation lectures, scuba diving, free diving, whale and turtle watching, wildlife photography and of course lots of game drives and nature hikes! to name a few of our exciting activities. Want to study wildlife abroad? Let us design a tour for your group!
The College of Animal Welfare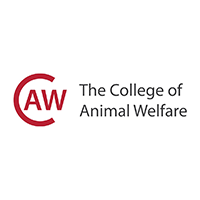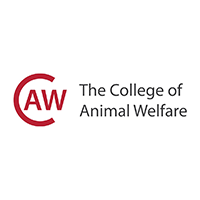 The College of Animal Welfare was established in 1989, with the vision to use education to help tackle animal welfare issues and the problem of unwanted and abandoned animals. Today, the College has centres in Cambridgeshire, Hertfordshire, Yorkshire and Scotland and specialises in training in the land-based sector. We strongly believe that education and training is the key to raising standards of animal welfare.
Yorkshire Cat Rescue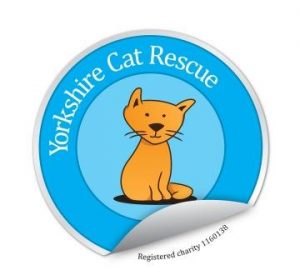 Yorkshire Cat Rescue is a local charity which provides a rehoming service for unwanted and stray cats and kittens.  The charity offers work experience placements to students and, when recruiting for cat care staff, will give priority to students who have undertaken animal care (or similar) courses and undertaken work experience at an appropriate location.
What people thought of CWAD 2018
The 2018 event at Leeds attracted over 450 visitors, all coming together with a shared passion for animals and an eagerness to make them part of their working life.
"I thought the day was organised exceptionally well and I really enjoyed the variety of exhibitors at the event."
"Very informative, enjoyable day."
"Everyone was very helpful and happy to share knowledge."
"Great informative talks. Would definitely come again!"