Saturday 5 October 2019 @ Leeds (West Yorkshire)
10am-3pm
The College of Animal Welfare / Campus Vets and Pets
Topcliffe Close, Capitol Park, Tingley, Leeds, West Yorkshire WF3 1DR
FREE ENTRY
'Careers with Animals Day' is a fantastic, fun and free event organised by The College of Animal Welfare.
If you want to work with animals and are looking to find out how you can make it happen, this really is an event not to be missed! With a mixture of both local and national exhibitors, you will leave with plenty of ideas and inspiration; what you then do with it is up to you!
Further information on the 2019 event (October) will be available in due course. 
Exhibitors (2018)
You can see a list of exhibitors below who attended the 2018 event below.
The College of Animal Welfare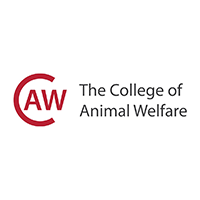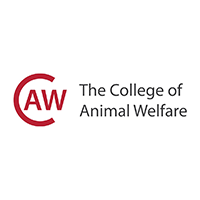 The College of Animal Welfare was established in 1989, with the vision to use education to help tackle animal welfare issues and the problem of unwanted and abandoned animals. Today, the College has centres in Cambridgeshire, Hertfordshire, Yorkshire and Scotland and specialises in training in the land-based sector. We strongly believe that education and training is the key to raising standards of animal welfare.
Royal Veterinary College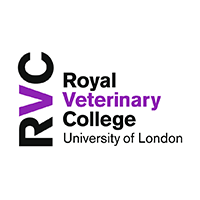 Founded in 1791, the Royal Veterinary College (RVC), University of London is one of the world's leading veterinary and biological science institutions, renowned for pioneering approaches to teaching, research and cutting edge clinical provision. Based in central London (Camden) and Hertfordshire (575-acre site), its two campuses offer a friendly and supportive environment with state-of-the-art facilities for its 1,700 students.
Medivet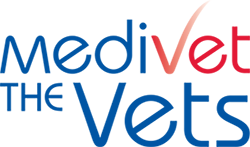 We began in 1987 with one man's dream to offer the highest standard of veterinary care – 24 hours a day, 365 days a year.  Thirty years have passed and now, with over 250 practices and more than 600 vets, we've grown to share the Medivet values of everyday exceptional care and trust.  Our mission is a very simple one: to treat our clients and their pets like members of our family and become the nation's favourite vet!
RSPCA (Leeds, Wakefield & District Branch)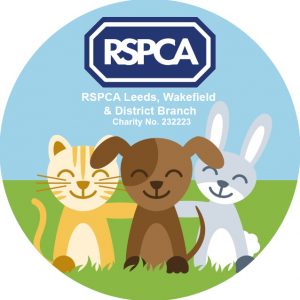 We are the local rehabilitating and rehoming centre for the Leeds, Wakefield & District Branch.  We look after and care for dogs, cats & rabbits and help find them their forever home.
Bishop Burton College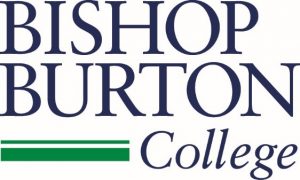 Bishop Burton College is one of the leading land based colleges in the country and was named 'Outstanding BTEC College of the Year' 2017. With world-class facilities, expert teaching and learning, a supportive environment and a vibrant social life, there is nowhere better to launch a career in your chosen subject area. We offer a range of hands on vocational courses in subjects such as Canine behaviour, equine, animal management, agriculture and environmental studies to name but a few. We also offer distance learning and short courses from entry level through to a master's degree.
Dogs Trust

Dogs Trust care for over 15,000 dogs in our centres every year – we are aware that dogs are given up to us because they have developed behaviours that their owners find difficult to live with.    Dog School's experienced trainers aim to provide high quality, welfare friendly advice on dog training and behaviour during our fun, educational classes. We want to help dog owners to form a life-long bond with their dogs, have a good understanding of the behaviour of their dog and prevent problem behaviours.  Dog School is one of the largest employers of dog trainers in the UK.
Hydro Paws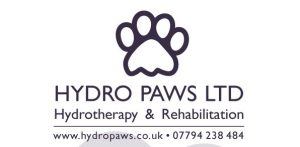 Hydro Paws Ltd is the leading small animal hydrotherapy and rehabilitation centre in the area. Our NARCH registered hydrotherapists specialise in rehabilitation sessions and management of long term conditions. Hydro Paws Ltd comprises of hydrotherapy pool and underwater treadmill, working alongside veterinary surgeons and physiotherapists to ensure the best possible outcomes for all the animals in our care.
Torrington Orthopaedics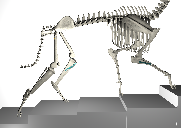 We are a single discipline Referral service, allowing us to focus all of our attention on the management of Orthopaedic and Spinal conditions. This means that every one of the staff members here have honed their skills and understanding of orthopaedic disease, the orthopaedic patient and his or her needs…   All patients are different and our approach will always reflect this awareness of the needs of each patient as an individual living being with a unique set of desires and requirements to lead a life that is fulfilling to them.
VetSkill

We are an awarding organisation, recognised by Ofqual (England) and CCEA (Northern Ireland). Our aim is to be the leading awarding organisation within the veterinary and animal care sector. The majority of our qualifications are designed especially for the veterinary care sector, providing for veterinary related occupations such as veterinary nurses, care assistants, receptionists and practice managers. In 2016, we were authorised by the Veterinary Medicines Directorate (VMD) as a regulatory body to maintain a register for Suitably Qualified Persons (SQPs).
World Horse Welfare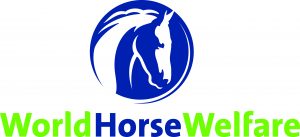 We are an international horse charity that improves the lives of horses in the UK and around the world through education, campaigning, and hands-on care.
We are Britain's largest horse rescue and rehoming charity, with four Rescue and Rehoming Centres nationwide and a network of field officers that investigates welfare concerns reported by the public.
We currently have more than 1,800 horses and ponies out in loving homes across the country and there are more than 100 horses and ponies currently available for rehoming. A range of these have been trained in carriage driving with the potential to go on to compete with their rehomer.
British Horse Society & BEEP (BHS Equine Excellence Pathway)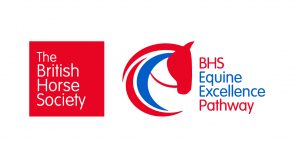 Our world-leading BHS Equine Excellence Pathway offers you the opportunity to progress your career and learn practical, real-world skills within a structured platform. Whatever your equine career aspirations there's an education pathway for you.
Northern Institute for Canine Professionals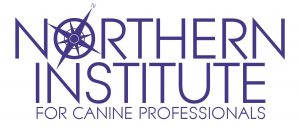 The Northern Institute for Canine Professionals (NICP) is dedicated to providing workshops, seminars and CPD for individuals and organisations involved in working with dogs in a professional or voluntary capacity. Our courses are tailored for canine professionals at any stage of their career and we particularly welcome enquiries from those starting out or Veterinary Practices who wish to provide up to date CPD for all their staff.
Friends of Baxter Animal care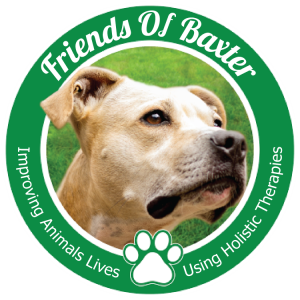 Our holistic and natural complementary therapies are becoming increasing popular as more animal owners and carers are seeing benefits that support veterinary care. Friends Of Baxter also offers Reiki to animals in rescue centres at no cost to the animal care centre.  We provide Reiki training and are starting to add additional courses and activities, with student numbers growing significantly this year in particular. If you would like to find out more about treatments or training please come along to our stand or bring your pet for a free trial session.  In 2019 we will open our first therapy centre and from there a rescue is also planned.
Wakefield College

Wakefield College offers animal care programmes at level 1, 2 and 3.all delivered by a small experienced team. We have a small animal unit with a range of small mammals and exotic animals. It is the responsibility of the animal care students to contribute to the care and welfare of these animals. We offer varied programmes and, incorporate a number of visits to provide a diverse introduction to many aspects of animal care/management in order for our students to be better informed when they are ready to progress. The technical certificate and extended diploma has been delivered since September 2017 which is a new course which has been developed with employers and incorporates more employer engagement and synoptic testing.
Calder Vets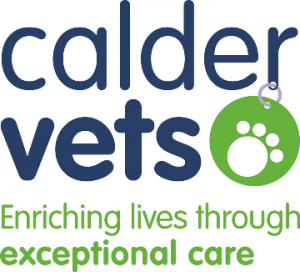 Here at Calder Vets we are dedicated to the training and development of all our team members, whether that's Veterinary Surgeons, Veterinary Nurse's, Animal Care Assistants or Receptionists. We have many years' experience as a training practice for both Graduate Veterinary Surgeons and Veterinary Nurses.
Gemma one of our vets & Hayley one of our nurses will be available to discuss what it's really like working in the veterinary industry. You'll be able to ask them any questions you may have, as well as testing how steady your hands are for assisting during surgery, on our buzz wire game!
Campus Vets and Pets

The Campus Vets and Pets team will be on hand to show visitors around our new kennels and cattery.  We look forward to meeting you.
Buglife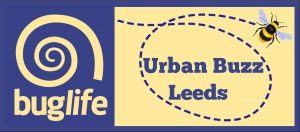 Buglife, The Invertebrate Conservation Trust is working to protect and promote all invertebrates, and often overlooked group of animals that make the world go 'round.
From the bees, hoverflies and beetles that pollinate our wildflowers and crops, and the wasps, beetles and spiders that provide pest control to the earthworms, woodlice and other detritivores, that break down vegetation and other decaying matter, invertebrates are vital for natural processes – and many of them are stunning, colourful and fascinating.
Come and learn about working for a small national animal charity that really punches aboves its weight!
PDSA
We have a range of rewarding roles within our PDSA Pet Hospitals. You'll be an essential and valued member of our team, whether you handle front-line enquires or provide lifesaving treatments.
We treat sick and injured pets! UK Leading Veterinary Charity. We're also passionate about providing essential preventive treatments and educating pet owners about the five animal welfare needs. We believe in developing our teams. You'll be part of a highly experienced team within a large national network and get training to excel in your role. Our learning programmes include e-learning, courses and workshops. Plus, you can access career and professional development opportunities including our Future Leaders programme.
Askham Bryan College

Specialist Land-based college offering courses from Entry level to level 6 (BSc). Unique opportunities for students are afforded by the licensed zoo (wildlife park) on the premises which include project work, interactions with customers and other industry realistic experiences. Wide range of animals on site including mammals, aquatics, paddock stock, avian and invertebrates. Courses including Animal, Equine, Agriculture, Sport and Engineering available at York site. Animal Management courses can also be accessed via our Wakefield and Saltaire Sites.
ACPAT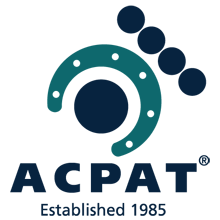 ACPAT is a dynamic, progressive organisation, developed from within the Chartered Society of Physiotherapy, which aims to lead the field and the standards of animal physiotherapy and promote excellence through ongoing education, evaluation, research and Continuing Professional Development (CPD).
A growing number of Chartered Physiotherapists now work with animals. The title 'Chartered Physiotherapist' is protected by law and can only be used by physiotherapists who have achieved a high level of academic and practical training in all aspects of physiotherapy and are consequently qualified and registered to practice. All ACPAT members are full practising members of the Chartered Society of Physiotherapy (CSP).
Yorkshire Cat Rescue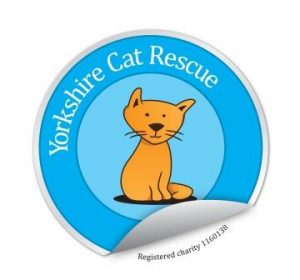 Yorkshire Cat Rescue is a non-profit organisation dedicated to make unwanted cats wanted. It works toward reducing the feline overpopulation and we take pride in working to get homeless cats and kittens safe and happy homes.
We have a no-kill policy, if a cat in our care is not "adoptable" due to (mainly) health reasons, we will keep that cat in foster care for the rest of its life. We only euthanize cats if there is no quality of life and only when advised by a vet.
Blue Cross Thirsk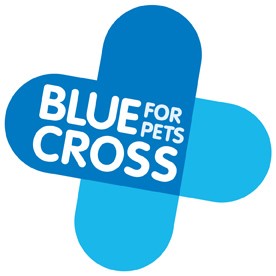 Sick, injured and homeless pets have relied on Blue Cross since 1897. Abandoned or unwanted, ill or injured, pets turn to us for help every year. Our doors are always open to them, and with your support, they always will be. Each year, thousands of cats, dogs, small pets and horses turn to our animal hospitals, clinics and rehoming services for treatment and to find them the happy homes they deserve. Our vision is that every pet will enjoy a healthy life in a happy home and we won't rest until we achieve it. We care for more than 40,000 pets every year but we know it's not enough – there are many, many more out there who still desperately need us and we must be there for them. By 2020 we want to be helping 70,000 animals a year, and your support will help to make sure this happens.
Myerscough College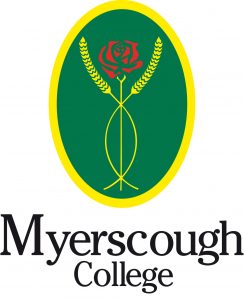 We are one of the UK's largest land-based and sport colleges offering Further Education (16+), Higher Education (18+), short courses, work-based training and online delivery in many different subject areas.
Paragon Veterinary Referrals

Paragon Veterinary Referrals is a brand new, state-of-the-art multi-disciplinary referral centre, based in Wakefield. We provide the highest level of care for small animals, referred to us by veterinary surgeons across the UK.
We are incredibly proud of our highly skilled and dedicated team, who work together to provide the very highest quality of care for all our patients. We are committed to supporting our employees ongoing development and encouraging further and advance qualifications.
Helen the Nursing Manager & Becky the Operations Co-ordinator will be available to discuss what it's really like working in the veterinary referral industry. You'll be able to ask them any questions you may have.
Oyster Worldwide

Oyster Worldwide is a gap year and responsible travel specialist organising worthwhile and exciting volunteering or paid work projects in one of 18 destinations, lasting between 1 and 52 weeks. Whether you are interested in animal welfare, working with children, medical or veterinary internships, becoming a ski instructor or working abroad Oyster is sure to have something to suit you. If you are considering a gap year or just want to find out more come by and chat with us about the different programmes we offer and the benefits of a gap year.
Nottingham Trent University 

Nottingham Trent University's Brackenhurst Campus offers HE courses in Animal and Zoo Biology; Vet Nursing; Wildlife Conservation; Ecology; Equine subjects; Geography and Food Manufacturing. Set in a beautiful 200 hectare campus our facilities include an animal unit, a farm, ancient woodland, a bird hide and industry standard equipment.
Students can live on campus in modern ensuite accommodation.
Students without the correct entry requirements can study an Access to Higher Education course specialising in Animal subjects, or a Further Education Extended Diploma in a relevant subject.
Jerry Green Dogs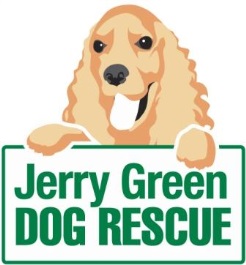 Jerry Green Dog Rescue was founded in 1961 and have had our doors open ever since to help find homes for unwanted or abandoned dogs. We exist to relieve the suffering of dogs who need care and attention by rescuing them, taking them in, treating them and caring for them, ensuring the best possible quality of life during their stay with us until we find them their new loving homes. We work with the local community to raise awareness about what makes a happy dog, sharing our knowledge through education about dog welfare and informing people about what we can all do to prevent cruelty and suffering.
Jerry Green Dog Rescue does not receive any government or lottery funding and relies solely on donations from the public.
1st Military Working Dogs

British Army Dog Handlers are a vital part of our military operations, supporting our soldiers and protecting them from harm. Now 1st Military Working Dog Regiment is looking for talented reservists to work with our highly intelligent dogs, at home and abroad. You don't need lots of qualifications to join us. As an Army Dog Handler, you can make a difference, to yourself, to us, and to them. We will give you knowledge, opportunities and experience that you won't get anywhere else, and if that wasn't enough, you'll get financial incentives and paid as you do it. 1st Military Working Dog Regiment, Recruitment Team – 01780 727877
Northern Racing College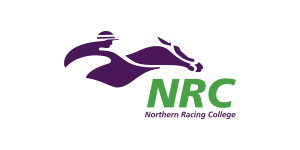 Based in the beautiful grounds of Rossington Hall, Doncaster, The Northern Racing College, Centre of excellence for the horseracing industry, provide a residential foundation course leading to Apprenticeships for young people looking to start a career in the horseracing industry.
Upon successful completion of the residential foundation course, students will then be found a work placement with Racehorse Trainers located all over the UK.
The career paths are: Racing Groom, Work Rider, Travelling Racing Groom, Head Racing Groom, Assistant Trainer, Jockey and Trainer along with many more.
To start an exciting career within the racing industry please visit our website at www.northernracingcollege.co.uk or call us on 01302 861000.
Pets at Home and The Groom Room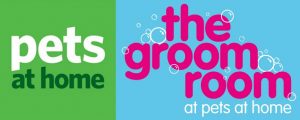 Pets at Home & The Groom Room have been voted 5th in the Great Place to Work (Best Large Workplaces) awards 2018, and Number 15 in Europe in 2017! We have over 445 stores and over 310 Groom Rooms and are the UK's number one pet care retailer With various roles available across the business from Retail Management through to Dog Grooming, we offer competitive salaries, a huge range of great benefits and amazing training courses, making Pets at Home a great place to begin and develop your career with animals.
Abbey House Veterinary Hospital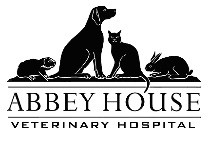 Abbey House is a large local employer seeing first opinion work, a variety of referral s (Vets with additional specialist qualifications). As Leeds Emergency Vets with a dedicated team of night Vets/Nurses and ACAs we also provide out of hours cover for many practices in the Leeds area.  We are a Veterinary Nurse Training Practice with at least 7 in training / College at any one time. Many of our Animal Care Assistants join the student nurse program.  We offer opportunities for not only general and specialist Vets, general and specialist Nurses and ACAs but have dedicated teams of staff in administration, insurance claims, reception, dispensing, laboratory work, cleaning and animal ambulance/ driving.
Cats Protection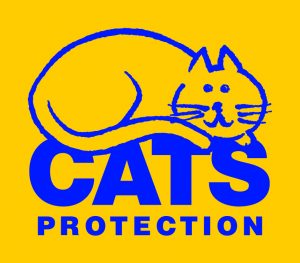 From humble beginnings in 1927, Cats Protection has grown to become the UK's leading feline welfare charity. We help around 200,000 cats and kittens every year through our network of over 250 volunteer-run branches and 36 adoption centres.
Our vision is a world where every cat is treated with kindness and an understanding of its needs. Cats Protection has simple and clear objectives to help cats; Finding good homes for cats in need, supporting and encouraging the neutering of cats, and improving peoples understanding of cats and their care.
At Careers with Animals Day, Cat Birt, Regional Centre Operations Manager, will be presenting a talk on the work of Cats Protection, and attendees will have the opportunity to join a short tour of the cattery housing our cats and kittens receiving the help and support needed to get them fit, healthy and happy to look for new homes. An exhibition stand will further help inform attendees about the work of the charity to support cats.'
Paddlin Paws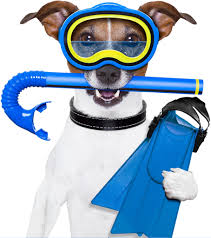 Paddlin Paws is a purpose built Canine Hydrotherapy & Rehabilitation Centre in Pontefaract, West Yorkshire.
Offering therapy to dogs and cats after surgery, illness and injury, or helping them build confidence in water.
We work on Veterinary referral and alongside other professionals in the Veterinary field.
Cloud 9 Veterinary Physiotherapy


Cloud 9 Veterinary Physiotherapy is a new and bold physiotherapy and hydrotherapy centre opening in Campus Vets and Pets in Tingley this autumn. The practice is focussed on meeting the needs of small animals, pre and post-surgical patients and performance of the canine athlete. Hydrotherapy treatments are delivered by a team of highly qualified veterinary physiotherapists using therapeutic handling techniques.
What people thought of CWAD 2017
The 2017 event at Leeds attracted over 350 visitors, all coming together with a shared passion for animals and an eagerness to make them part of their working life.
"Really informative, lots of information on lots of different animal careers all under one roof."
"Brilliant day – I have gained so much information."
"We've left feeling excited and inspired!"
"It's been a brilliant day. Helped me focus on how to get started with a career"